Artist: Li Dongyuan
Critic: Fan Lin
Opening: 18:00 – 20:00 / 17.10.2010
Duration: 10:00 – 18:00 / 18.10.2010 – 03.12.2010 Dialy
Address: ANART. 2F, Building 13, M50, Shanghai.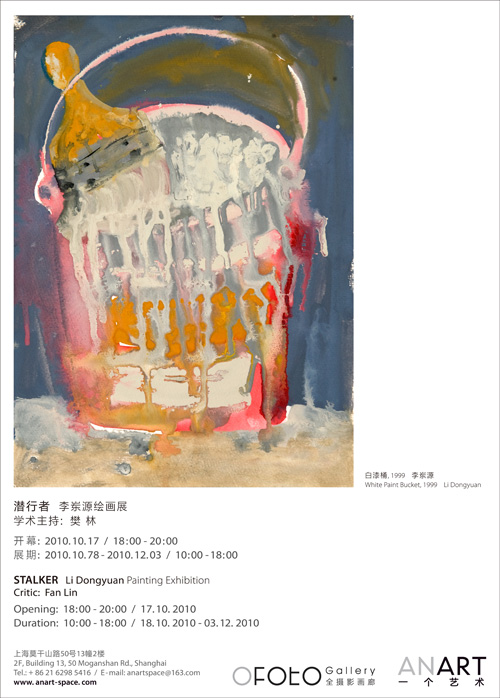 Emptiness, decadence, optimism, and enthusiasm. Following these opposite but connected words, we may know the painter's attitude toward life. The attitude comes from the painter's emotions for human being and objects. Love and compliment are not meant to be superior and do not stay on the level of harmony and beauty. This is the real and sincere portrayal brought by genuine observation and experience. 'Portrait' shares the same trueness in Edvard Munch's 'The Scream'. Although both refusing to face only joy, Li Dongyuan is unwilling to seek for the same strong visual effect as Munch did. Hence, I describe Li Dongyuan as a "happy" expressionist. He guides us to exceed beauty and elegance, to see the truth of life with no exaggerated pain and stimulation.
Extracted from Fan Lin 'A "Happy" Expressionist'

Translation: Fan Chen
翻 译:范 晨