Artist: Wang Yongliang
Critic: Wang Yongliang
Opening: 2019.04.07/ 16:00 - 18:00
Duration: 2019.04.07-05.05/ 10:00 - 18:00 每天
Address: ANART. 2F, Building 13, 50 Moganshan Rd., Shanghai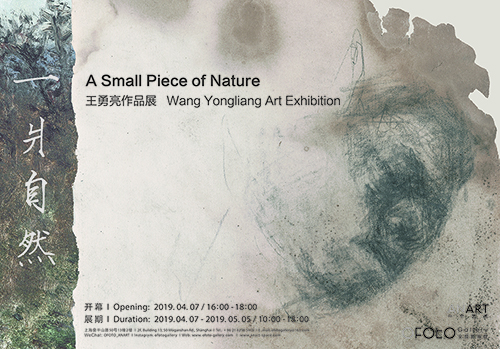 A Small Piece of Nature
This exhibition specially shows some of my early paintings, which were inspired by a visit to a friend's home . There were several sketches of the 1990s on the wall -- skillful, vivid and touching. I stared at them for a long time and said:"My early paintings were similar as yours, but not so good". While, the master said:"These paintings were very common in our circle at that time". That's true. The young at that time usually read the same books and the same pictures and got touched by the same things, even though we lived in different places. It was quite unexpected that limited resources made good pictures. 'Sleepers on A Train' in the exhibition were painted on green trains, which bears the brand of that era.
When I was a college student, the popular lectures were all about Western art. The day was filled with painting, listening to lectures, studying in library and talking about Jean-Paul Sartre and Franz Kafka. Every day seemed to be doing something big. Directly facing the crowds coming from the broken bridge, I created these 'The Walking Men' . I didn't know where came so many inexplicable impulses at that time.
Later the situation changed. There were more lectures on Chinese culture. The western philosophical books in my hands also became the most extensive 'Complete Works of Song Paintings', and sightseeing became a matter of importance. My mind was full of such words like 'simple strokes', 'light traces' and 'elegant rectification'. Unconsciously, I entered a stage of 'oil Chinese painting' . Some works of this period can be seen in the exhibition.
It never occurs to me that I have been living in one place for more than twenty years, perhaps because there are rivers and lakes, mountains and forests, which are also the matrix of my recent works. But a strange and rapid era is coming, can we still see the existing mountains?
I am grateful for the encouragement and help from many people behind me and sharing my works carefully in this space.