THE PHOTOGRAPH'S ENTICEMENTS TO THE BRUSH
Artists: Sylvie Denet, Yuki Onodera, Wang Yabin, Luo Yongjin.
Critic: Fan Lin.
Opening: 2009.04.11 / 16:00 - 19:00
Duration: 2009.04.12 - 2009.05.22 / 10:00 - 18:00 Daily
Address: OFOTO Gallery. 2F, Building 13, 50 Moganshan Rd., Shanghai, China.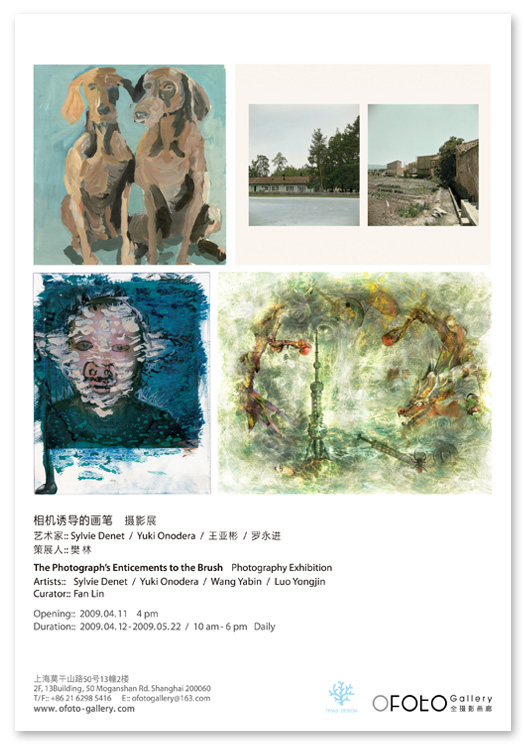 Four artists with different ways of life and cultural backgrounds, Sylvie Denet, Yuki Onodera, Wang Yabin and Luo Yongjin present us with recreated images taking creations founded upon reality as their backdrop. With neither prejudice nor a prescribed model, through the interaction of paint and print, these artists find meaning and interest in the invisible aspects of everyday life. Regardless of whether the images are scenes from remote exotic places or randomly photographed road-side aspects, the photographs all derive from a kind of interesting medium, guiding the application of brush-strokes and pigment. These works offer a resolution to questions people have considered since the advent of the camera, clarifying the relationship between the camera and the painting and providing modern answers which probe the issues more deeply.